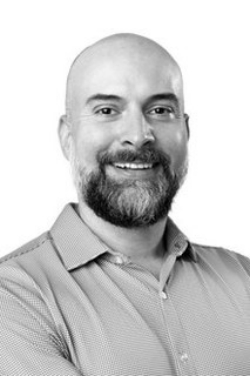 Client Relationships
Buying or selling a home is one of life's most significant and stressful events. An exceptional real estate agent understands this and acts as a trusted adviser, providing guidance, assistance and counsel throughout the process. Erik excels in this role and prides himself on his open and consistent communication, creative problem solving skills and empathy. His past clients have found him to be an effective negotiator and a natural leader, assuring that transactions [...]
Client Relationships
Buying or selling a home is one of life's most significant and stressful events. An exceptional real estate agent understands this and acts as a trusted adviser, providing guidance, assistance and counsel throughout the process. Erik excels in this role and prides himself on his open and consistent communication, creative problem solving skills and empathy. His past clients have found him to be an effective negotiator and a natural leader, assuring that transactions go smoothly and favorably.
Connection to the Community
Erik was born in Boston and has lived in Massachusetts his entire life. He grew up on an idyllic lake in rural, central Massachusetts. College brought Erik back to Boston and he has lived in Boston and Cambridge since. He enjoys the vibrancy and energy of city life and takes frequent advantage of the great restaurant scene and cultural offerings. Erik is a member of the Boston Society of Architects and the Friends of Fresh Pond.
Lifelong Learning
Raised by educators, Erik has embraced a lifelong passion for learning. An early interest in finance and economics led him to earn an undergraduate degree in business from Boston University. As a graduate student he earned his MBA from Babson College. Erik is also passionate about the environment and sustainable building practices and has completed graduate work at the Boston Architectural College. He stays current with the constantly evolving field of real estate through frequent participation in continuing education and professional development. Erik brings all of his academic and professional experiences together to provide his clients with a well-rounded real estate perspective.
Office Location
907 Massachusetts Avenue
Cambridge, MA 02139
Contact Info
Specifications
Languages:
Specialties:
Service Area: