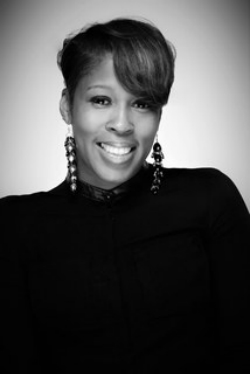 "In order to be irreplaceable one must always be different"
- Coco Chanel
Ebony strives to make a difference in the lives of friends, family and people she meets for the first time. Leaving a positive impression and making a difference in someone's life is very important to Ebony and one of the reasons she pursued a career in real estate. She is committed to helping people make one of the biggest decisions of a lifetime and understands that her work will make a lasting impression in the [...]
"In order to be irreplaceable one must always be different"
- Coco Chanel
Ebony strives to make a difference in the lives of friends, family and people she meets for the first time. Leaving a positive impression and making a difference in someone's life is very important to Ebony and one of the reasons she pursued a career in real estate. She is committed to helping people make one of the biggest decisions of a lifetime and understands that her work will make a lasting impression in the lives of those she works with.
With 10 years of Real Estate administrative experience in the Greater Boston area, Ebony helped over 100 agents grow their business. Ebony is known for her attention to detail, time management and organizational skills. She is a proven team player who was responsible for handling multiple sales transactions from beginning to end, allowing her team of Realtors to focus on their clients.
Ebony is a Boston native and currently resides in Dorchester with her husband and 4 children. She enjoys spending time with family and friends, keeping up on the latest fashion and design trends, watching the Boston teams and just enjoying life!
Office Location
363 Centre Street
Jamaica Plain, MA 02130
Contact Info
Specifications
Languages:
Specialties:
Service Area: