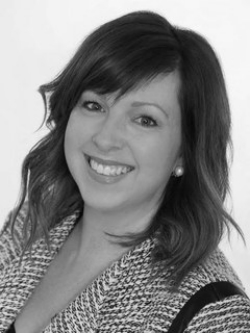 The Muncey Group, Sales Partner
|
REALTOR®, RENE
EXPERTISE
April is a certified Real Estate Negotiation Expert (RENE) and Realtor, giving her a tremendous advantage when it comes to negotiating the best deal for her clients, whether buying or selling. Her ability to recognize opportunities and build relationships in the business has resulted in numerous successful transactions and satisfied [...]
EXPERTISE
April is a certified Real Estate Negotiation Expert (RENE) and Realtor, giving her a tremendous advantage when it comes to negotiating the best deal for her clients, whether buying or selling. Her ability to recognize opportunities and build relationships in the business has resulted in numerous successful transactions and satisfied clients.
BACKGROUND
Nearly 10 years ago, April never imagined that the process of both buying and selling a home would play such a critical role in her life, eventually sparking her desire to embark on a career in real estate. It was during these transactions that April gained valuable insight into the qualities that distinguish exceptional agents. "I remember the dedicated, personable, and professional agent who went above and beyond for me when I sold my first home, and I strive to emulate her."
Following her relocation to Massachusetts in 2007 and the birth of her son, April began her career in real estate with Unlimited Sotheby's International Realty. "Real estate is the perfect convergence of my longtime passions, interests, and talents—a fifteen-year career in marketing and communication, combined with graduate studies in interior design, and a genuine passion for working with people." April's unique ability to match a home to a client's lifestyle, outstanding communication skills, and proactive approach, plus her willingness to go above and beyond, make her an exceptional asset to her clients.
April currently resides in Roslindale with her husband and son. When not working with, or on behalf of her clients, April can be found gardening, traveling, and entertaining.
Office Location
363 Centre Street
Jamaica Plain, MA 02130
Contact Info
Specifications
Languages:
Specialties:
Service Area: